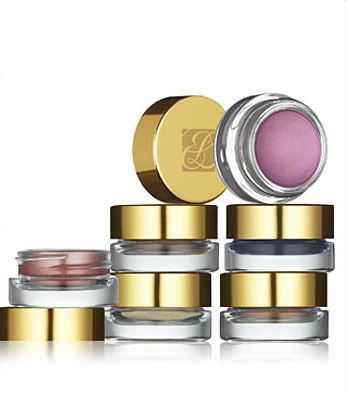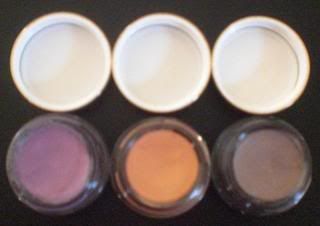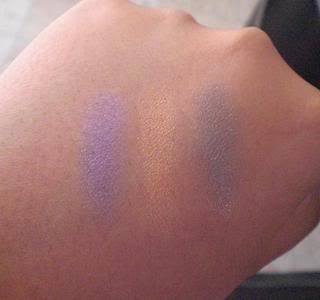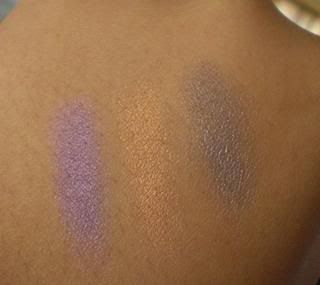 Left to right
#10 Lilac Petals, #07 Golden Apricot, & #02 Silver Leaf
I bought these over a month ago from Macys.
The packaging is nice. It comes in a glass pot with a plastic top. It is just like the MAC Paint Pots. I actually tried putting a MAC top on it and it fit.
I'm really liking these. I love my paint pots, so when I saw these I had to try them.
They are very creamy. They last all day, but I always use a primer. My primer of choice is Too Faced Shadow Insurance. I don't know how they would last on there own. I also always wear a shadow on top. So first its my primer, then the Shadow Cream, then my shadow, and it lasts all day. I have oily lids but I get no creasing with these steps.
My favorite of the three I have is Lilac Petals. It's a MUST HAVE in my opinion! It's such a pretty light purple lilac lavender color. :-)
The other two are very nice as well. Golden Apricot is a peachy color with gold shimmer and silver leaf is a silver/taupe color.
If you had to pick one I'd say go for lilac petals.
These are $17.50 and there are 10 different shades to choose from.