I just want to say this is my opinion, so what may work for me may not work for you.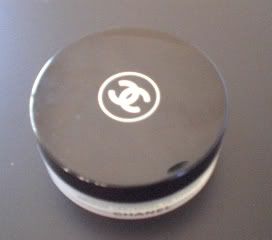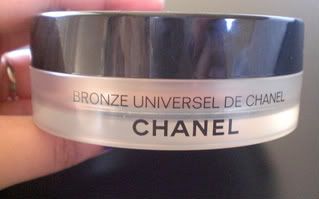 Now onto my review.
Packaging
Pros ~ The packaging is very nice. Its very sleek. There's a plastic insert on the inside when you open it. I guess it helps it from drying out.
Cons ~ You can see fingerprint marks on it, but that doesnt really bother me.
Consistency ~ Its a creamy gel consistency. It feels kind of like a paint pot to me. It's really smooth.
Smell ~ It has a scent to it but I can't really describe it. It's not strong at all. Once it's on your face you can't even smell it.
Application
So I have applied this many different ways. I've used my fingers, MAC 190, MAC 109, MAC 188, and the Laura Geller Retractable Baked Powder Brush.
The 190 was too streaky. It required more blending with an additional brush. That just took too long for me.
The 109 was ok but that brush just sheds a lot and the bristles would stay stuck in the product and I don't like that.
The 188 was not dense enough for me.
I like using brushes so my fingers is just not for me.
Now the Laura Geller brush is my favorite brush to use with this. Since it is retractable you can adjust how firm/dense you want the brush.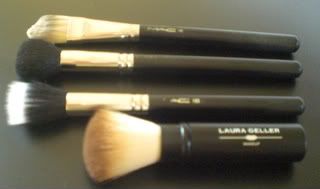 Swatches
On the left it's swatched and on the right it's blended in.
Overall
I have had the Bronze Universel for about 2 weeks. I've used it about 10 times. I really like it. I've used it in the hollows of my cheeks and around my temples. It looked really natural. I don't think I would have bought it if I hadn't got it on sale, but I'm glad I did. I don't have anything else like this so if you can get this or test it out at a counter I would suggest that you do. Oh and always go and look outside in a mirror because lighting is always bad inside.
I think that's it but if you have any questions just ask.
Thanks :-)