I got an award from Catanya's Things. This is like the sweetest thing ever!
She is awesome! Check her out! http://catanyasthings.blogspot.com/
It really means so much to me!
Here are the rules:
1. Accept the award, post it on your blog together with the name of the person who has granted the award and his/her blog link.
2. Pass the award to other blogs that you've newly discovered. Remember to contact the bloggers to let them know they have been chosen for this award.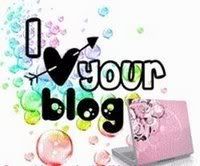 Now here are the blogs I would like to pass this to and nominate
Jen's Beauty Blog ~ http://jenny9119999.blogspot.com/
She is so cute and has great hauls.
Kerry1487 ~ http://kerry1487.blogspot.com/
She has a great variety of beauty, fashion, accessories, and FOTD's
PMGMAKEUP ~ http://pmgmakeup.blogspot.com/
She does beautiful makeup! Check out her youtube channel as well.