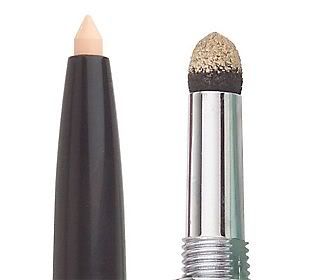 I don't usually wear liner in my waterline, but lately I've been wanting to brighten it. So I used a white liner from a drugstore. I wasn't really liking it. It didnt look too natural. I wanted something more of a cream color than white. I was looking through all my makeup and found this. I forgot I even had it. So now I've been using it the past few days and I really love it. The packaging is really nice. It looks really natural. It goes on nice and smoothe. I also like that it's double ended. You can use the powder side in your inner corners of your eyes or even on your browbone to highlight. Its nice and handy and you can just toss it in your makeup bag. I have the Mattewand but I know they also make one with shimmer called the Lightwand.
It's $25 and you can find it on beauty.com
More photos and swatches to come...
Here they are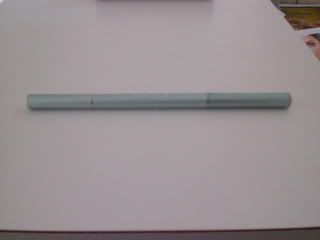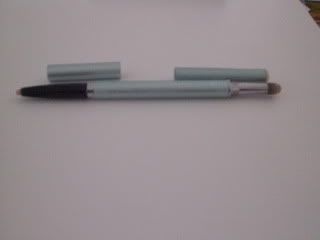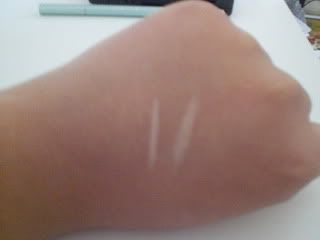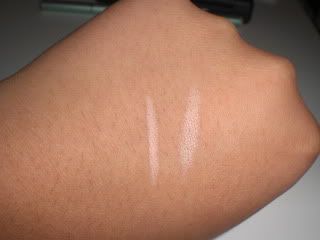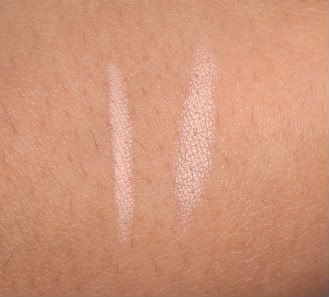 Liner side of Mattewand on the left and powder side on the right.