So I went to Forever 21 today to get some accessories. I have never been to this store before. I don't know why because I loved it. Now I know I'm going to go there often.
I got a teal colored scarf.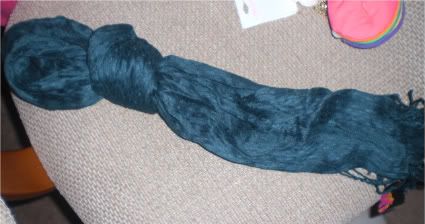 A pack of bright, kinda neon colored socks. I thought they were cute for around the house.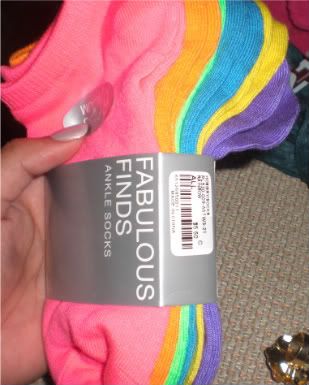 Two flower rings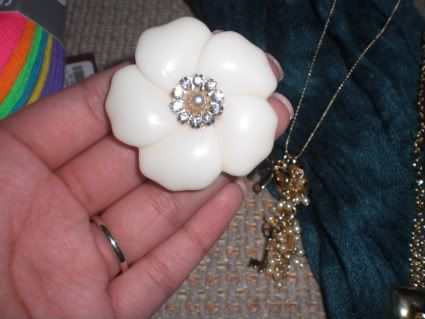 A chunky bangle bracelet (on my nails I have my new Sephora by OPI nail polish in Run With It)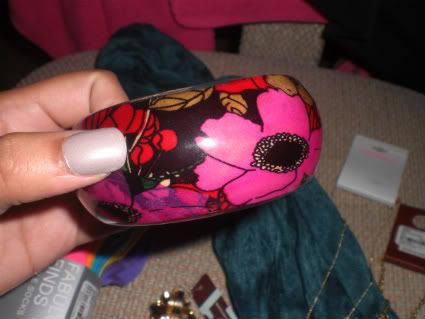 And four necklaces. These are all a lot cuter in person.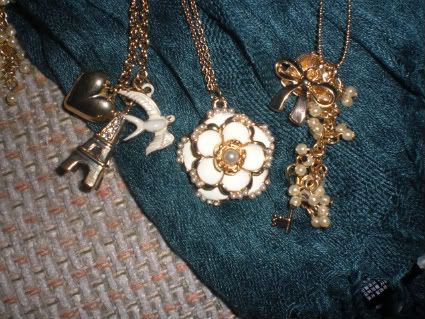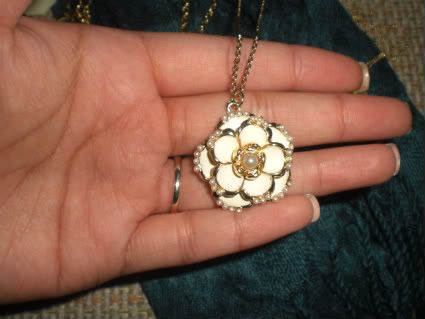 So I got TWO of these with the bow on it. One for myself and one to include in the giveaway! This picture doesn't do it justice. It's so much cuter in real life.
So that's all I got from Forever 21. If you haven't entered my giveaway please do so! Check my earlier post on reaching 50 followers for the info. It ends tomorrow night at 10pm pacific time.
Thanks! :-)