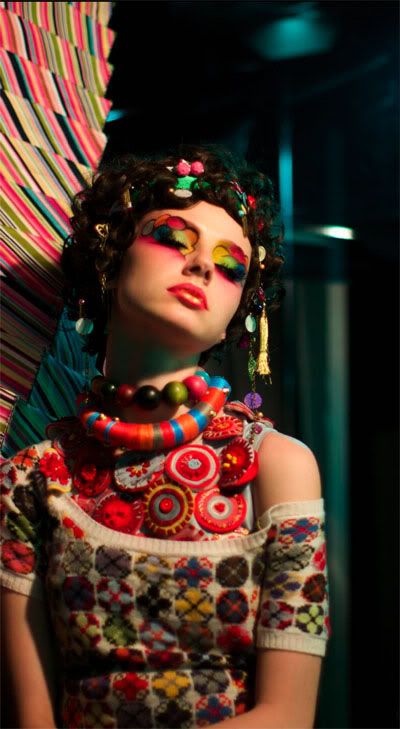 So I have to say these images for the MAC Colour Craft collection are BEAUTIFUL!
I was really looking forward to this collection. I haven't really mentioned MAC much on my blog, which I guess is kinda weird because most of my makeup is MAC.
I haven't bought much MAC recently. I haven't been into any of the last like six collections because they repromote a lot of things I have or release products so similar to what I already have.
So with that being said, I checked out the collection today and was not that excited. It is a very beautiful collection but I guess I have so much MAC and makeup in general that it's all starting to look the same and repetitive.
I swatched a lot of the products but I didn't pick anything up today. I didn't have much time while I was there, so I might go back this weekend to play with it some more. I might pick up one or two things.
If you are newly into MAC this would be a great collection to pick stuff up from.
So what are you all picking up from the collection?