I did some shopping yesterday and today. Yesterday I went by the mall to Sephora and picked up a brush for TalluluhBella. We are doing a swap, that I am so excited about!
Sephora is across the way from Coach. I stopped in to check out the sequin bag, that's part of their new Poppy Collection. I thought about ordering it but I'm glad I saw it in person because I didn't really like it. I have never been into Coach bags nor have I bought one because I don't like the C's plastered all over the bags BUT while I was there I saw this beautiful bright blue bag, that's also part of the Poppy Collection. I had to have it!
It's the Patent Large Spotlight bag.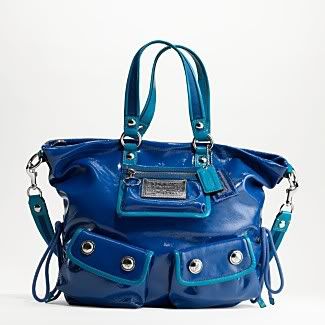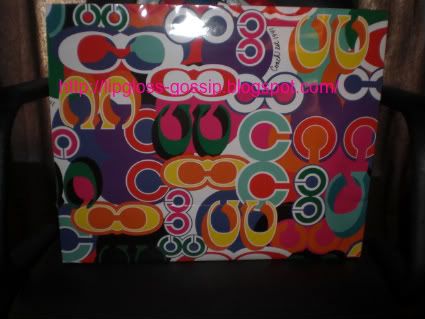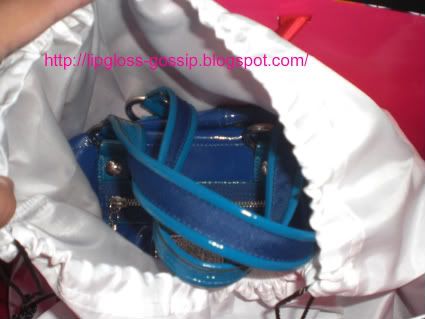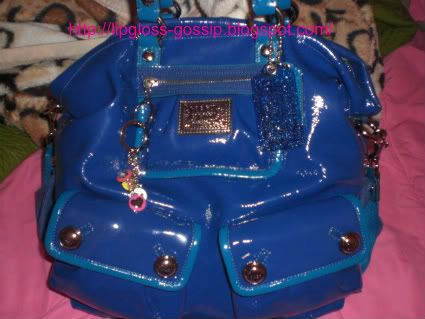 I also got this key ring to go with it. It's so cute!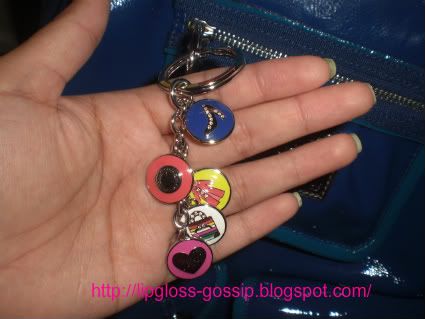 It has a BEAUTIFUL yellow lining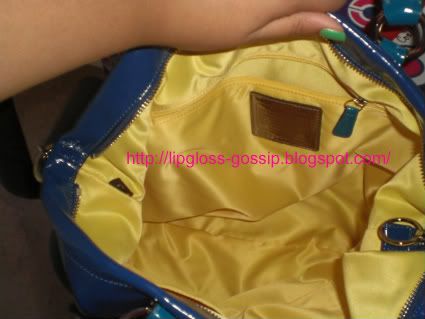 Plus you get a free gift if you spend over a certain amount on the Poppy Collection.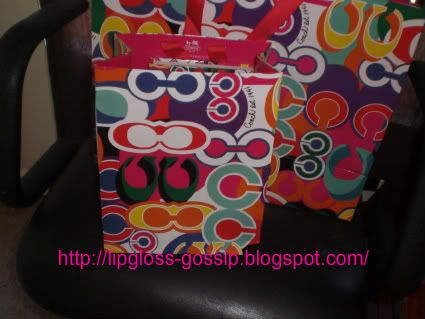 You get a journal and pencil set.
Comes with 12 pencils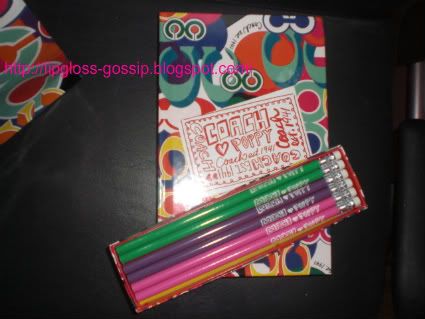 It's a really nice thick journal with unlined pages.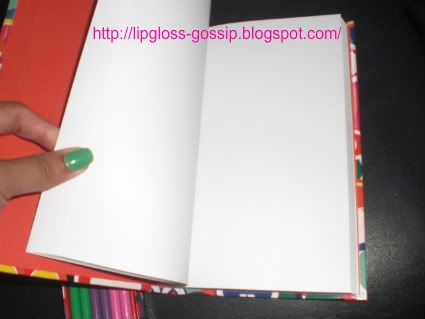 Now with all my junk in it's new home. :-)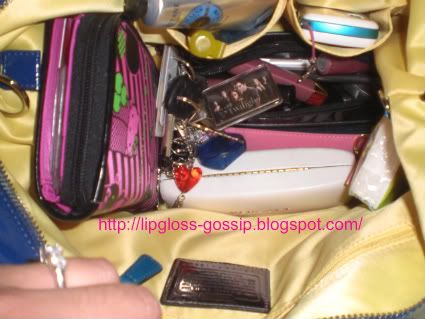 I love my new bag! It's a nice, big everyday bag.
You can find this bag and the whole Poppy collection at Coach stores and Coach.com.